Demul 40 success case:
Oil refineries are constantly faced with water pollution from various oil fractions.
API separators are used to separate the oil from the water.
‍

‍
In these separators, larger oil particles are separated from the water by the gravitational effect. The oil particles move upwards and are scraped off the surface. At the same time, heavier sediments move to the bottom, where a scraper pushes the bottom sludge to a central collection pit. The water fraction, called filtrate water or effluent, is then further treated in the water treatment plant.
However, if the oil-water mixture contains many small oil particles or emulsified oil particles, proper separation is not possible and the water will continue to contain a high oil fraction.
The latter case was observed at the Gunvor refinery in Antwerp.
Due to poor separation of the oil particles, the filtrate water contained too high a concentration of COD and ammonium, which could not be processed through the wastewater station.
As a result, a total quantity of 364 m³ of filtrate water was collected every 2 years and then treated by an external waste processor. The collection of this water, its transport and processing had a combined cost of 80,000 euros.
By deploying the emulsion breaker Demul 40 CP, WVT Industries NV succeeded in achieving a good separation of the oil particles. The oil-water mixture was treated with a dosage of 0.25% by volume of Demul 40 CP. After a contact time of 6 to 8 hours at ambient temperature (no heating necessary!), an excellent separation of the oil and water fraction was obtained.
This had a double advantage. Firstly, the above-mentioned oil fraction contained so little water that it could be sent back to the own facilities for re-refining. Secondly, the remaining water fraction had such a low COD and ammonium content that it could be processed via our own water purification.
‍
‍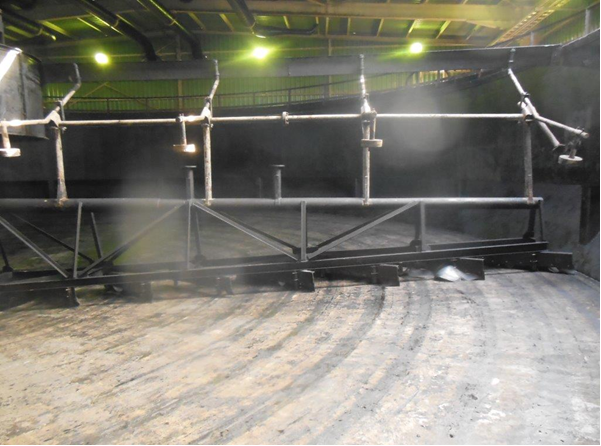 In the end, 120 T of oil were recovered, and 244 m³ of water could still be processed through the company's own water purification system.
Taking into account additional costs linked to the internal transport of the oil and water to the own installations, the rent of temporary storage capacity and the purchase of Demul 40 CP, the final cost could be limited to EUR 35,000. In short: a saving of almost 70 %!
Discover also our other Demulsifier solutions